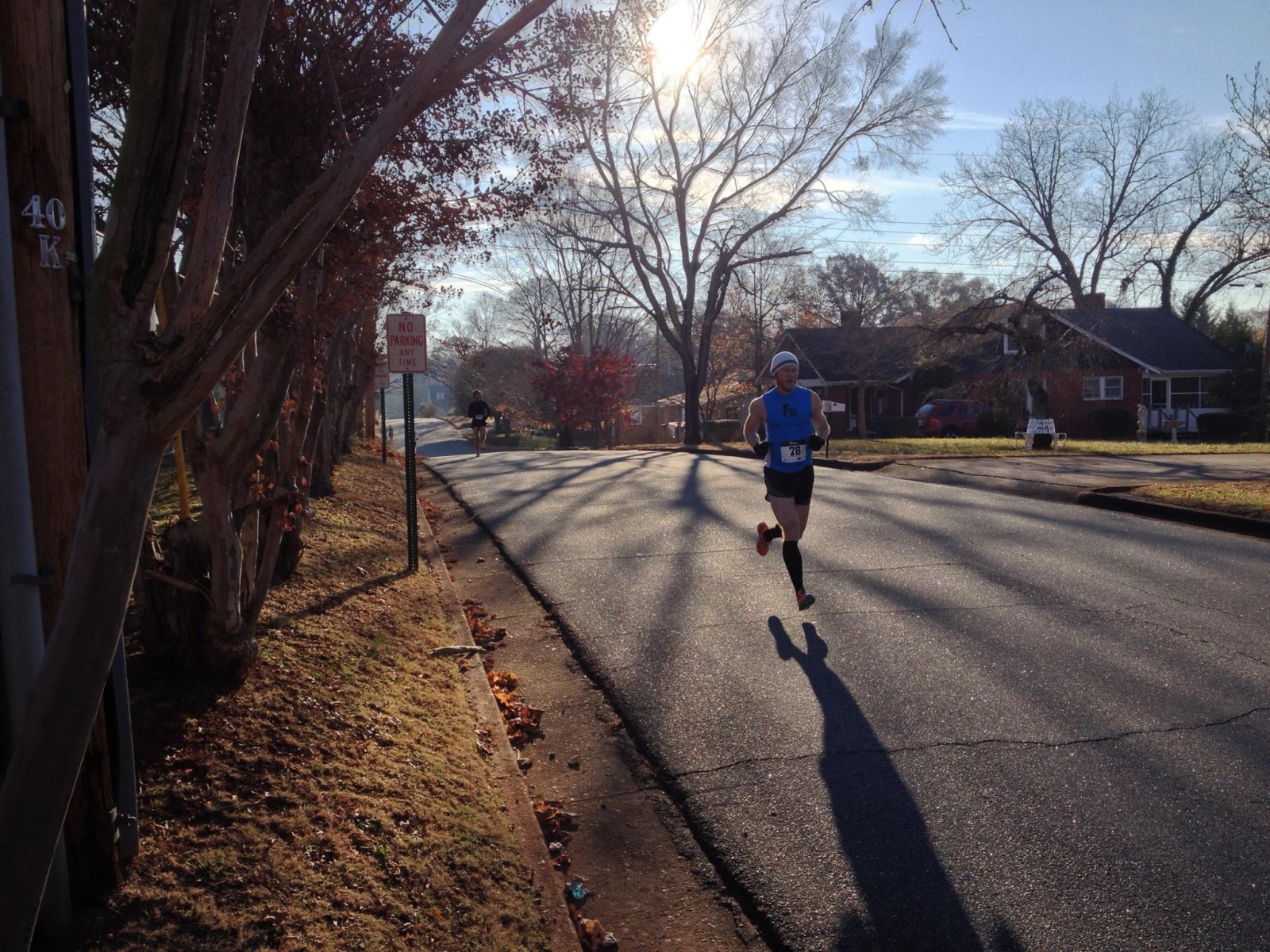 I grew up outside of Asheville (which I claim as my hometown) in the foothills of western North Carolina, but I've lived a little bit of everywhere, from Davis, CA to Wiesbaden, Germany. I moved to Carbondale from Chapel Hill/Carrboro, NC in May 2015 when my girlfriend at the time finished her master's degree and took a job with the City of Aspen. The relationship didn't work out, but I couldn't be happier that it brought me to the Roaring Fork Valley!
I enjoy walking my dogs around RVR, getting paranoid about big cats on solo trail runs, and visiting my brother, his wife and my two nephews in Cincinnati, OH.
What got you into running?  Hiking?
I realized during college that one of my regrets from high school was not running track or cross country, so I started running a little and taking part in my first 5K races and sprint triathlons. I wore clunky white shoes and basketball shorts. After graduate school I started taking running somewhat more seriously as a hobby and trained for my first half-marathon, and at some point I stopped regretting not running on my high school team — mostly because I don't think I'd enjoy track workouts as much as I do now if I'd had someone chasing in a four wheeler during high school telling me to run faster, as the cross country coach at my high school was infamous for doing. I was fortunate to grow up in a family that loved being outdoors, and some of my favorite childhood memories are of big family camping trips.
Tell us about your favorite race or running adventure.
My favorite running experience was racing an entire 12-race series organized by the Rutherford Outdoor Coalition, an environmental preservation and outdoor recreation alliance, in my hometown in 2014. I made great friends — people I never would've met otherwise — and developed a friendly rivalry with a guy I finished second to over and over again. I finally beat him the last couple of times we raced each other, won the last three races of the series, and finished second overall in the points standings. What really stuck with me, though, were the connections and friendships I made over the span  of the series. My favorite race is the Flying Pig Half Marathon in Cincinnati, OH, which I've run five years in a row. Seeing my family out on the course is always the highlight.
What is your favorite local run?
Although I haven't been in the valley long, the runs that stand out for me are our group runs at Red Hill on Saturday mornings, and running Avalanche Creek and Cathedral Lake-Electric Pass solo. You won't hear me complaining about a cold Thursday night group run from the store followed by conversation and a pint of local beer at Cripple Creek, though.
What is your favorite piece of running gear?
My Garmin 220 GPS watch. I was a purist of sorts for so long — no headphones, no watch, no smartphone — but finally getting a Garmin took my running to the next level. I can't imagine running without it.
What is your favorite book or music album?
Cormac McCarthy – Blood Meridian
The National – High Violet