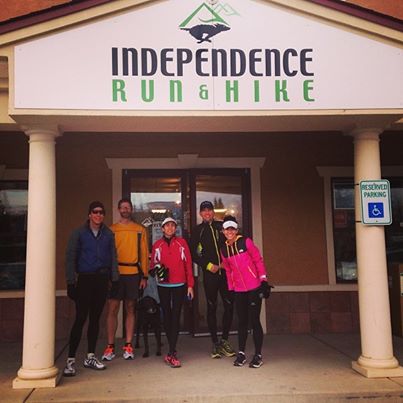 Saturday Morning Run
The Independence Run & Hike Saturday morning run has been going on for over 9 years and has helped numerous people train for their race of choice. The "Group Run" generally starts from the store at 8am in the summer and 8:30am in the winter, and follows favorite Carbondale road runs, but we have started to venture out onto favorite local trails for a little more adventure. Most runs are of the "out & back" variety so runners can pick the distance of their choice, with most runners choosing between 5 & 15 miles.
Many great friendships have been started on these morning runs, so come and join us if you want to get your weekend started right, need some motivation to get out and run, are in town for a few days or just want to get in your miles. Check out our facebook page, call the store or join our weekly email list for weekly information on the run!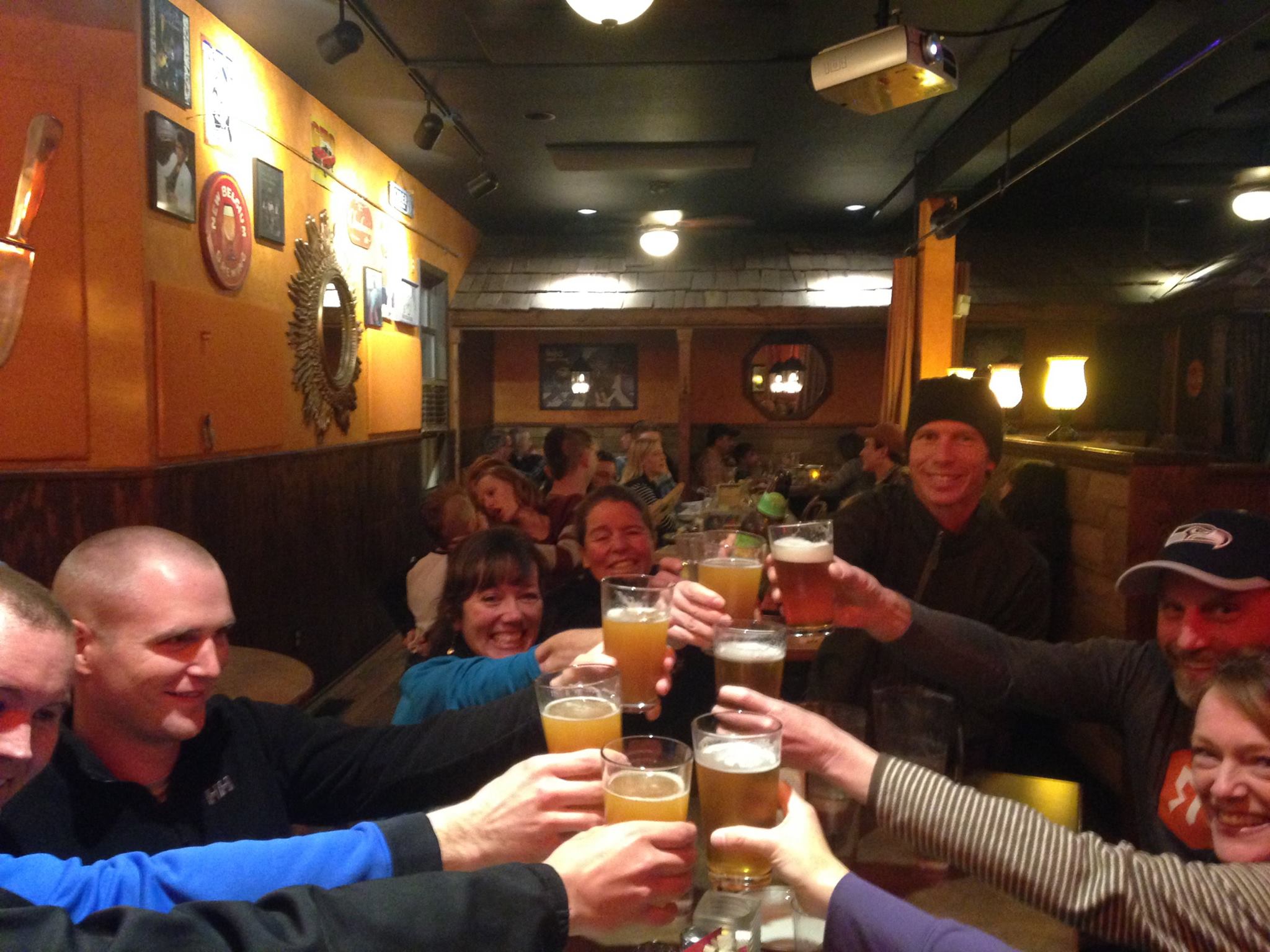 Thirsty Thursday Beer Run
Independence Run & Hike has hosted a beer run nearly every Thursday for over 3 years! The run is a great way for locals to get out after work, be social and get in a nice run. The run has a relaxed pace and lots of chatter, and we encourage all ability levels, from first time runners to seasoned veterans.
Most weeks we do a nice 4 mile tour around the town of Carbondale, starting and ending at Independence Run & Hike, followed by a jaunt over to one of the popular pubs in town (often Carbondale Beerworks or Roaring Fork Brewing Company), but some weeks we venture out onto the trails or around the valley to find other fun runs and new beer.
Check our facebook page, call the store or join our weekly email list to get the latest information on the run. The run starts at 6:00pm all winter and 6:30 in the summer. Come & join us!