MOUNT SOPRIS RUN-OFF
and 4 mile fair run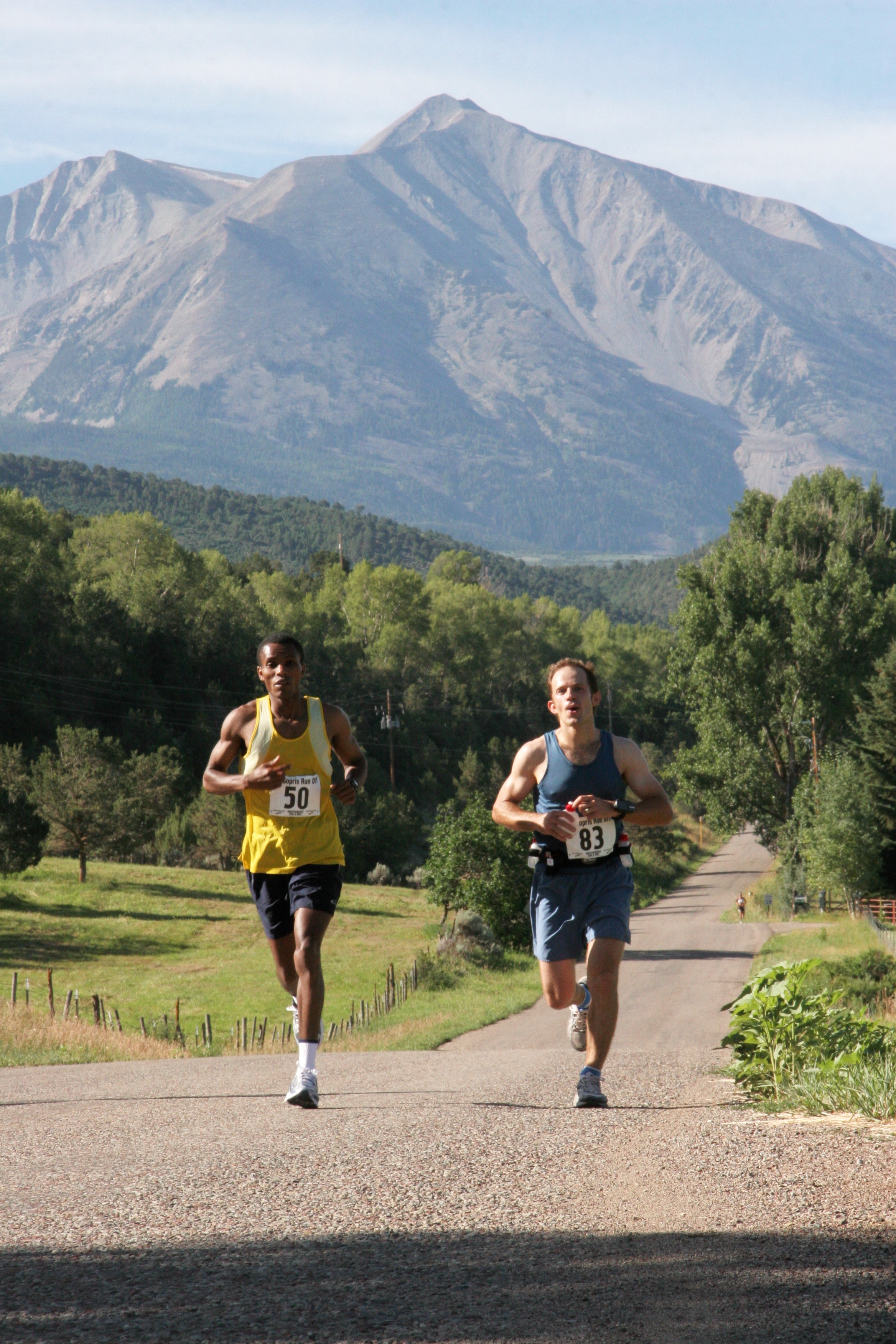 The Mount Sopris Run off & 4 Mile Fair Run are a couple of funky, fun and challenging "local style" races.  The Mount Sopris run off was started in 1978 by a local teacher, Bruce Gabow, at the time it was one of only a handful of running events in the valley and is now one of the 3 or 4 oldest remaining races.  The race has always been a challenging but funky local race with painted rocks as mile markers, beautiful views and an iconic course as the main attractions.
Bruce handed over the race to Independence Run & Hike in 2010 and we made a few changes to update the race, but kept the same feel and energy.  We add more aid stations, shortened the race to 14.2 miles, then added the incredibly fast 4-Mile Fair Run in 2011.  Both races are held in conjunction with and finish on the grounds of the Carbondale Mountain Fair (usually the last Saturday in July). 
Registration is still only $35.  The race starts in Basalt (Emma) climbs 1500 feet up West Sopris Creek Road, then descends 1700 feet past the 4 mile start and into Carbondale, finishing in Sopris Park, when Mountain Fair activities are just beginning.  Bus service is available before the 4 Mile race (from Sopris Park) to get you to the start and after the 14 mile race to get you back to your car (if needed) at the start of that race.  For more information call 970.704.0909.
Register for these awesome races at  http://www.active.com/carbondale-co/running/distance-running/mt-sopris-run-off-38th-annual-2016?int=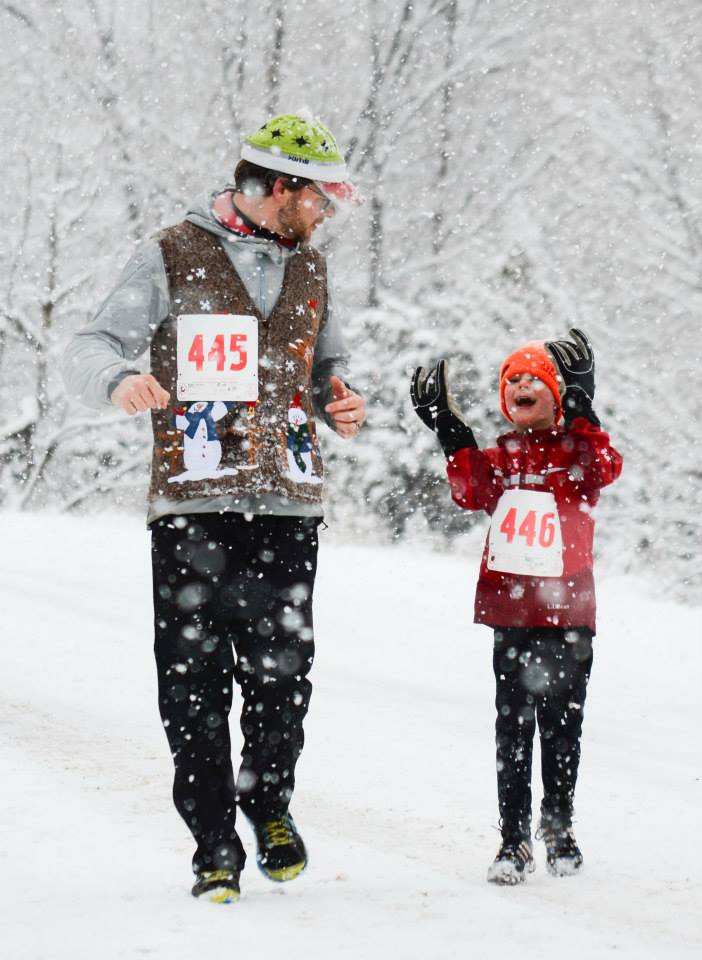 The Independence Run & Hike Jingle Bell Run is a more a celebration and race rolled into one fun event.  Held every year on the Sunday before Christmas this "running party" often bring snow and laughter.  The race winds its way throught the heart of Carbondale and then up White Hill to get great views of Mount Sopris, racing back to the store.  Wear an Ugly sweater or your favorite holiday costume and bring traction devices for your shoes, because the roads are often slippery this time of year. 
The race benefits the local High School Track and Cross Country Teams and the entry fee is just $10, with a free burrito certificate (valued at $10) for anyone who signs up.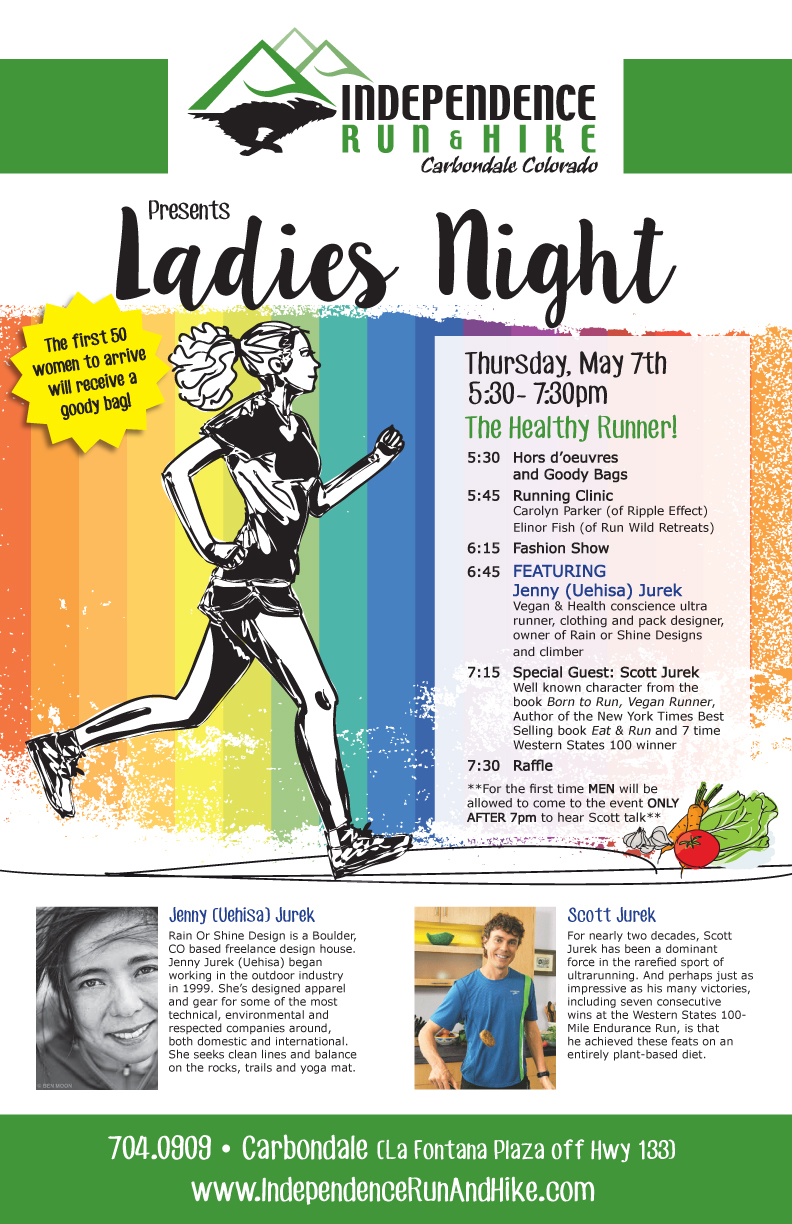 Independence Run & Hike hosts a ladies night every spring at the end of April or Beginning of May.  Our ladies night has become a local staple event as the party and speakers can't be missed! 
The event is free, and celebrates women "who get after it"!  the event is catered by a local chef and features "booths" showing off the wares and services of local and national vendors, demonstrations by pro runners and fitness instructors, a fashion show (with local models), and a talk by an iconic female athlete.  Past speakers have included:

Nicole DeBoom– Founder of Skirt Sports Apparel & World Class Triathlete
Anita Ortiz– Winner of the Western States 100, Mom of 4 and Teacher
Christy Sauer– First Woman to Ski all of Colorado's 14,000 foot Mountains
Nancy Reinsch– Cancer Survivor, Ironman Triathlete, Coach and Mother
Darcy (Africa) Piceu– Multiple time Hardrock 100 Winner & Mother
Jenni (and Scott) Jurek– Ultra Runner, Apparel & Pack Designer