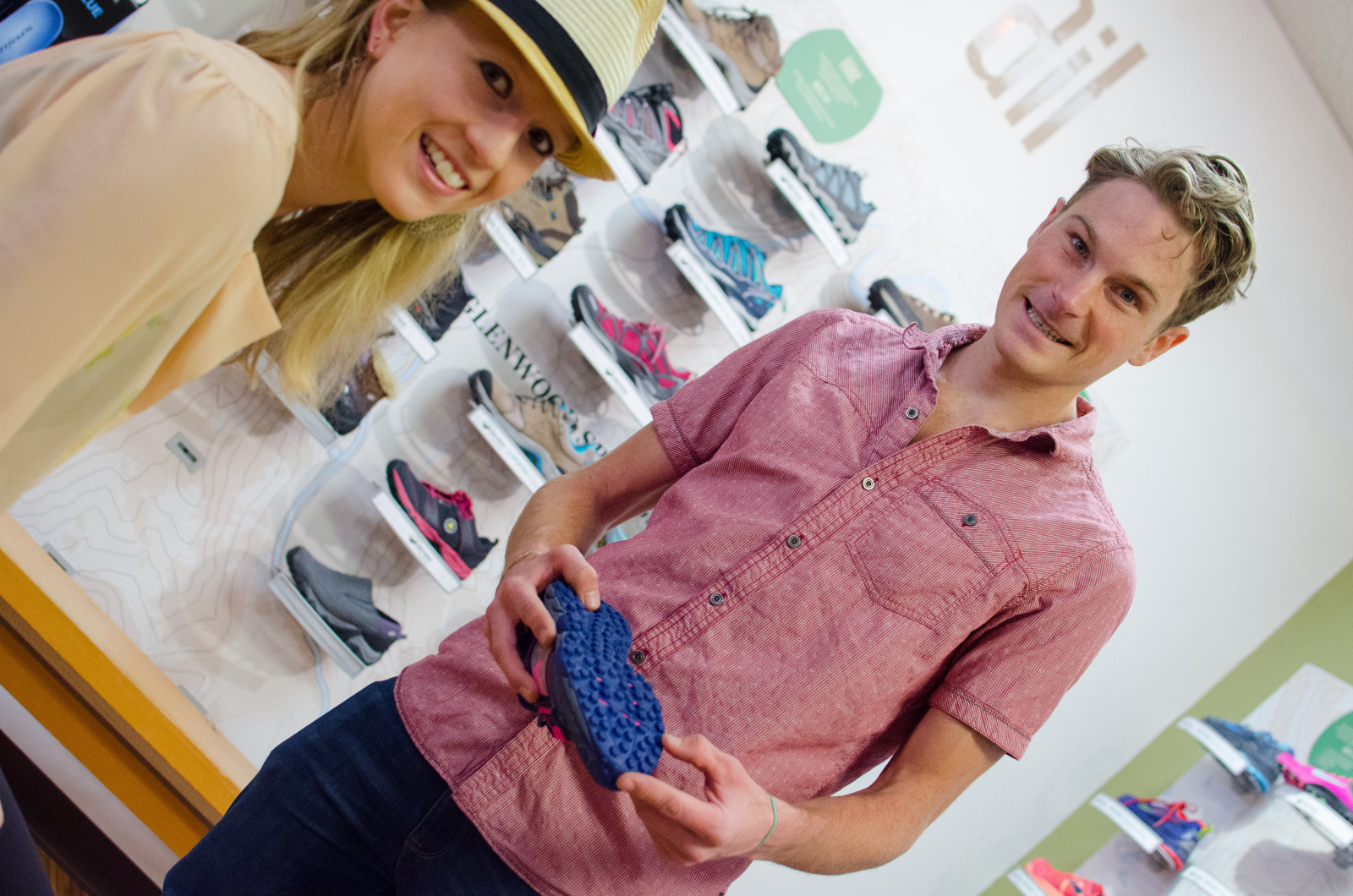 I grew up in Seattle, WA exploring the great outdoors with my family.  Both my parents love the outdoors and couldn't wait till I was old enough to go on adventures with them.  I started racing road bikes when I was a teenager and have been an endurance junkie ever since.  I love Colorado and the Roaring Fork Valley because my outdoor pursuits are able to change with the seasons.  I spend my summers trail running, mountain biking and peak bagging  and my winters nordic skiing, skinning, and backcountry touring.  I moved to valley because this is a special place where the people really try to strike a work/life balance.  I love spending my days in the Elk Mountains and sharing my experiences with the people who call this valley home.
What got you into running?  Hiking?
I started running in middle school with my Mom but it wasn't until college, where I suffered an injury that prevented me from competing in cycling at a high level, that running became a part of my identity. In an effort to move away from cycling, I began running the trails and peaks around Boulder and quickly fell in love with the simplicity and wildness of moving through backcountry terrain quickly.  Although I do compete in trail races, running will always be a way for me  to explore the world and reconnect with myself.
Tell us about your favorite race or running adventure.
Finishing my first 100k trail race was an amazing adventure.  After undergoing two back surgeries I wasn't sure that I would ever be able to run again, and when I finally did begin running  I often suffered from debilitating back spasms and sciatica.  The race was brutal, after 20 miles my quads were completely shot and my left leg, which suffers from nerve damage, wasn't working all that well. Despite these setbacks, I was able to push through the pain with thoughts of my loved ones carrying me through the low points and managed to finish 4th in a competitive field.
What is your favorite local run?
This is tough because there are so many but I'd have to say my favorite local spot is Mt Sopris.  The trailhead is close to town so it's a peak that you can do before or after work. The terrain is fun and there are a few options to make the outing a bit longer and more interesting.  The fact that you can see it from town is a great bonus because the rest of the day you can look up at the peak and know that you stood on top of it that morning.
What is your favorite piece of running gear?
My Salomon S-Lab Advanced Skin Running Pack.  It holds a ton of gear, is lightweight and best of all it just doesn't bounce.  It's so comfortable that I even take it on short runs so that I don't have to carry stuff in my hands.
What is your favorite book or music album?
The Snow Leopard by Peter Matthiessen
Anything else you would like to add to our website?
This is an amazing area, there are so many things to do and an endless number of places to explore.  Come into the store if you have questions about anything outdoor related, I'd love to help!