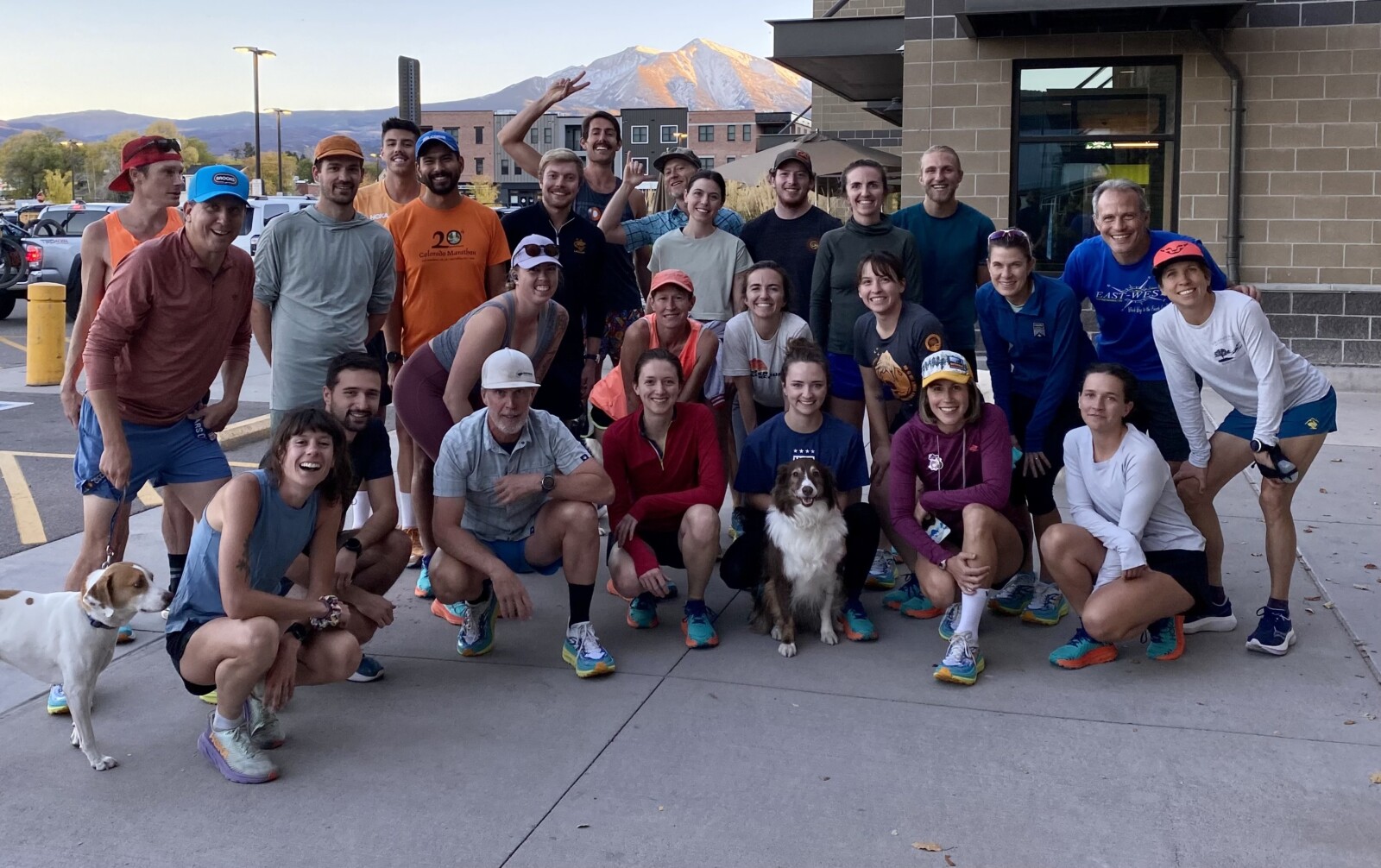 Run Club – Join Our Weekly Thursday Night Run
Independence Run & Hike has hosts a Thursday Night Run every week! The run is a great way for locals to get out after work, be social, and get in a nice run. The run has a relaxed pace and lots of chatter, and we encourage all ability levels, from first time runners to seasoned veterans.
Most weeks we do a nice 4 or 5 mile tour around the town of Carbondale, starting and ending at Independence Run & Hike, followed by drinks and snacks. Then a hand-full of us take a jaunt over to our favorite local pizza joint, Peppinos. Some weeks we venture out onto the trails or around the valley for shoe-demo nights and special events. 
Follow us on Instagram, call the store, or join our weekly email list to get the latest information on the run. The run currently starts at 6:00pm during the fall and winter months. Come & join us!