Independence Run & Hike Race Team
Welcome to Independence Run & Hike's Race Team page!  We have a different kind of race team; the team is made up not only by fast runners, but by runners that stand for what we love about running, the fun, the comradery and challenge.  So the primary goal of our race team is to help us get people excited about running.  We want our team members to be out there, engaging with other athletes and spreading their stoke for running to others.  I think these men & women were definitely doing that and much more… Check out what they accomplished in 2015 (see below), and keep checking out our website to see what they do in 2016 (they're all pretty awesome people).
The members that we have chosen are all pillars of this community in one way or another; some are fast, some are veterans, and some are relatively new to the sport, but what they have in common is a desire to see the athletic community in this valley grow and flourish.  We hope that you will join us in our effort to support them as they continue to pass their love for running on to others!
If you think you have what it takes to be part of our team, send us and email, we would love to hear from you and there is always room for more!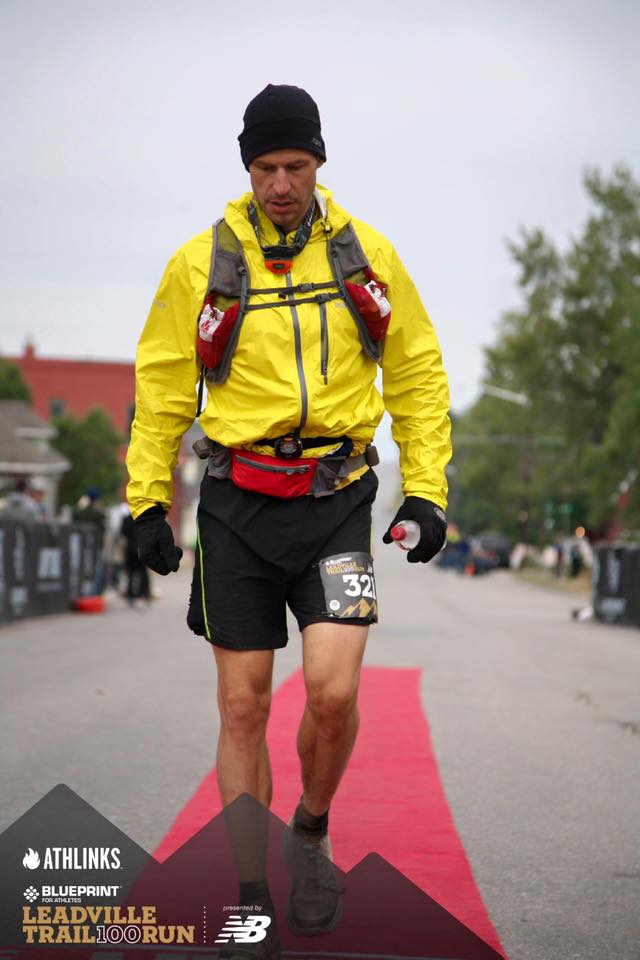 A minister at Saint Peter's Church in Basalt, Will is a dedicated endurance athlete.  A championship rower at Brown University, Will has since shifted his focus to other endurance sports and has completed several Ironmans,  a few 100 mile races, and numerous other ultra endurance feats.  He is fixture of the local  running community in the valley and is very involved in keeping our little social network together.
Results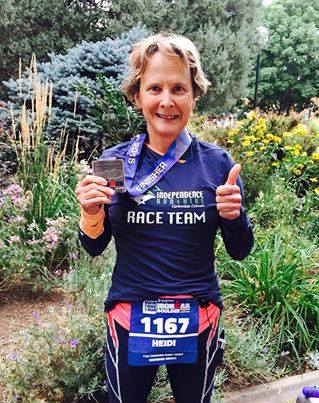 Heidi is a Fitness Instructor and Veterinary Technician.  She teaches classes in both of these fields at the Glenwood Springs Community Center and at Colorado Mountain College. She has been a runner most of her life, Heidi took up doing triathlons about 16 years ago, and has been snowshoe racing for about 15 years. She completed her first Ironman this year in Boulder finishing 6th in her age group! Her favorite outing is to take her dog, Latte, on a trail run or a snowshoe run! 
Results
The Crescent Moon Triathlon – Aurora, Co – 9th female, 1st age group

Strawberry Short Cut 10k – GWS, CO – 2nd female, 1st master

Ironman Boulder, Co – 6th age group

Canyon Shuffle 1/2 marathon – GWS, Co – 3rd overall women, 1st master

Day of Infamy Snowshoe 8k – GWS, CO – 1st place female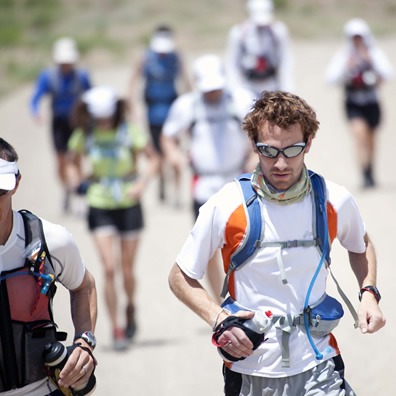 Jeremey has been running for 20 years and has been an ultra-runner since 2009. A former collegiate runner, his passion is finding remote alpine trails that he can explore for days on end.  On top of being a great runner, Jeremy is a real champion of the sport and is always on the look-out for the next adventure. His love for running is just infectious; you can't help but smile when you're on the trails with him.  
Results 
Twin Mountain Trudge – 2nd place

America's Uphill – 3rd place

Mother of All Ascensions – 2nd Place

Mountain to Valley Half marathon – 2nd place

Big Horn 32M – 3rd place

Creede Mountain Run 22M – 1st place

Telluride Rundola – 4th place

Sopris Run Off – 3rd place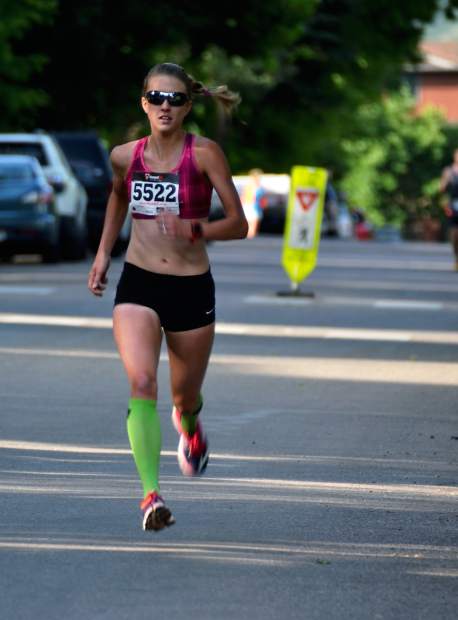 A star track athlete and elite marathoner, Kylee fell in love with the trails when she moved to The Elk Mountains and now spends as much time on them as possible.  A nutritional health coach in Glenwood, she is also one of the organizers of the Maroon Belles, a women's trail running group in the valley.  She is currently training hard for her ultra debut, The Moab Red Hot 55k.  In addition to running, she dabbles in Ski Mountaineering races in the winter, competing in events such as the Gore-Tex Grand Traverse.  
Results
– 1st Glenwood Strawberry Shortcut 10k

1st Aspen Boogie's Diner 4 mile

1st Canine 5k

1st Glenwood Turkey Trot

4th Golden Leaf Half Marathon
PRs
Marathon: 2:49

10k: 37:16

Half Marathon: 1:19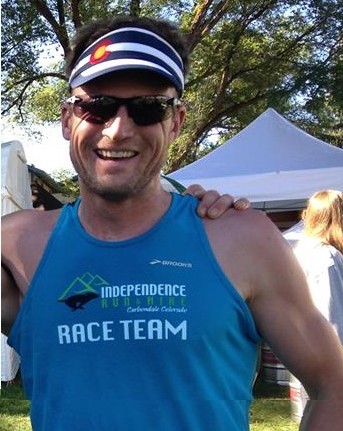 Josh is an amazing local athlete.  He loves competing in all of the local races and is completely immersed in the Roaring Fork Valley's running scene.  Everyone knows who Josh is, and he is always there at the finish line cheering the rest of the racers on.  
Results 
1st Run for Your Life 5k

3rd Glenwood Strawberry Shortcut 10k and 5k

2nd Mountain to Valley Half Marathon

2nd Aspen Valley Half Marathon

3rd Mt. Sopris Run Off

4th Glenwood Turkey Trot

4

th

Cheatin Woodchuck Chase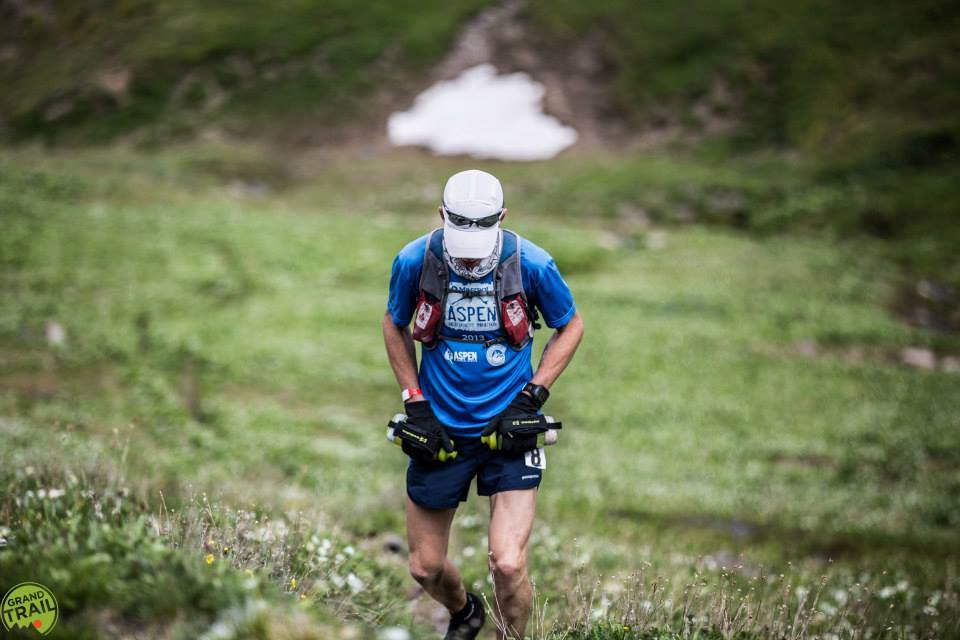 Jeason is definitely the Roaring Fork Valley's most prolific ultra runner.  In 2015 he won the 52 miler at the Desert RATS Trail Running Festival, finished 19th at the Hardrock 100 and 15th at the Leadville 100.  He also managed a 9th place finish at the very competitive Moab Trail Marathon, which served as the USATF Trail Marathon Championships.  Jeason has a ton of passion for this sport; he is huge part of our local running scene and is always the first to volunteer for an event (if he's not racing it).
Results
1st Desert RATS 52 Miler

1st Leadking Loop 25k

9th Moab Trail Marathon

19th Hardrock 100

15th Leadvilee 100

2nd Mt Sopris Run Off

2nd Glenwood Canyon Shuffle Half Marathon

5

th

The Bear 100 2014

6

th

The Bear 100 2013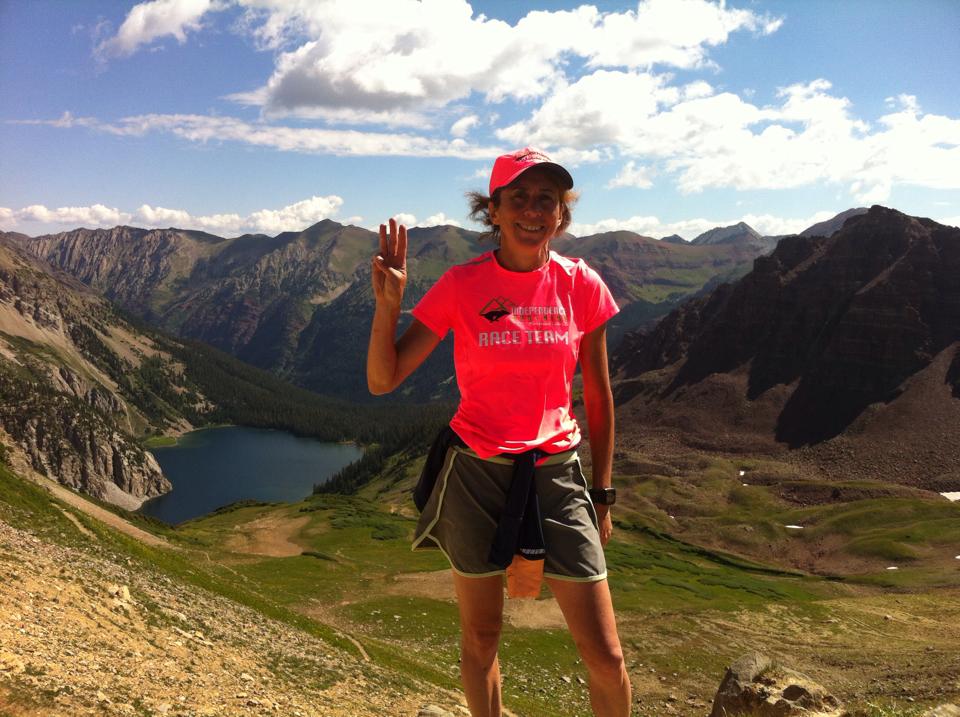 Laurie is a fantastic masters runner who gets after it on the trails.  She is very involved with the community and is constantly volunteering for one thing or another.  This year she has been pushing herself even harder and completed her first ultra-marathon, the Grand Traverse. 
Results 
Desert Rats 1/2 marathon – 1st place master

Aspen Backcountry Marathon – 1st place master

Mt. Sopris Run-off – 1st place master

Grand Traverse – 3rd place master, 7th woman overall

Lead King Loop – 2nd master, 5th woman overall

Sarasota Turkey Trot – 1st place age group
Ran rim to rim Grand Canyon on her 50th birthday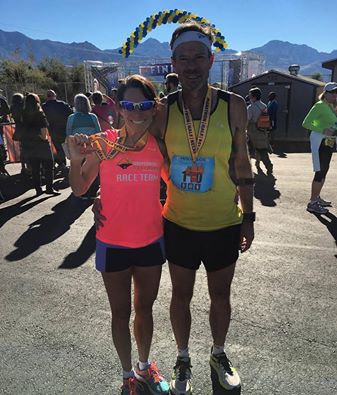 A former Olympic Trials Marathon qualifier, Mary has some serious speed in her legs.  Equally at home on the road or the trails she also organizes a "girls on the run" group in the valley.  Mary entered new territory this year and competed in her first ultramarathon, The Power of Four 50k, where she finished as the first master's woman.  
Results
Power of Four 50k – 1st masters

Tuscon Marathon – 3:10

Boogies 4 mile – 3rd female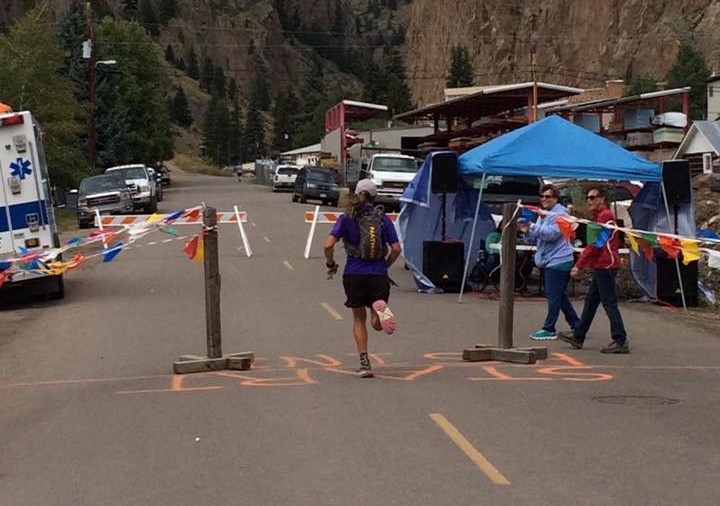 A longtime resident of the Roaring Fork Valley, Annie is the definition of a mountain athlete. A former Nordic skier for the University Of Colorado, she competes in everything from ultra-marathons to backcountry ski races.  Her enthusiasm for the outdoors is contagious and she is always out there encouraging others to push their limits. Annie is also probably the nicest person you will ever meet; it's a real treat to have her on the team.
Results 
San Juan Solstice 50 Mile

Leadking Loop 25k – 2

nd

Masters

Kendall Mountain Run – 2nd Masters 

Telluride Rundola- 6

th

female

Glenwood Canyon Shuffle ½ Marathon-2

nd

Master and 4

th

Overall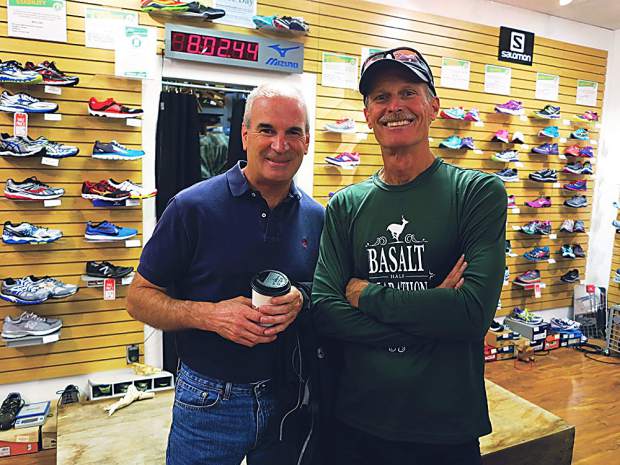 Ron is a dedicated runner and longtime coach of The Basalt High School cross country and track teams.  He boasts some fast very fast PRs on the road and trail and is currently attempting to be one of the few individuals to have run sub 3 hour marathons across 5 decades.  Ron is the race director of the Basalt Half Marathon and a pillar of our local running community.  He is also the only person to have run in all 37 editions of the Golden Leaf Half Marathon.  
Results
Grand River Gallop 5k, 1st in age group, 20:27

Mt. To Valley 1/2 marathon, 1st in age group, 1:28:01

Strawberry Days 10k, 1st in age group, 42:00

Aspen Valley 1/2 marathon, 1st in age group, 1:30:47

Willey Coyote 5k, 1st in age group, 21:51

Golden Leaf Trail Run, 3rd in age group, 2:00:33

Glenwood Canyon Shuffle, 1st in age group, 1:32:14

Revel Canyon City Marathon, 3rd in age group, 3:05:40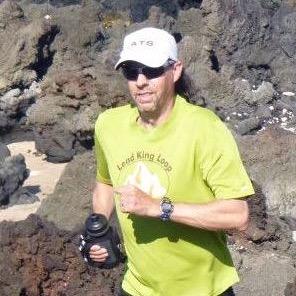 John has been a competitive runner since he was a kid, participating in track and cross country and running mostly road 5Ks and 10Ks in college. He has a long history of running road and trail races in the Roaring Fork Valley and the Colorado/Utah region. He has a PR of 3:05 marathon (Steamboat), and 1:19 in the half (Basalt). He has run in the New York and Boston marathons, and has competed on several team relays in Colorado. He also serves as a middle school cross country through the Access Roaring Fork Second Shift Program.  He was plagued with a few injuries in 2015 but still managed to get out and compete in several local races.  
Results
Strawberry Shortcut 5k – 2

nd

 Master

Glenwood Springs Turkey Trot – 2

nd

Master

Mt Sopris Run Off 4 Mile – 2

nd

Master

Bonzai 5k – 2nd Master